Organically Grown Herbs
using permaculture & biodynamic practices
Hand-crafted Herbal Remedies
tea blends, oils, salves, tinctures, hydrosols
Fresh & Dried Herbs
gathered by hand or ethically wild-harvested
Bear Roots Forest herb boxes are created for the needs of each season to help keep you balanced and healthy throughout the year.
This season's box has some extra special contents from some of my favorite local artisans.  Each box will contain a soap sampler from Skogen Apothica, two earth elemental bayberry gently scented hand poured candles from Mystic Moon and two truffles made by Chocolat Voyageur.  In addition to these wonderous products you can choose a tea blend, herbal honey and a winter wellness product.
 Tea Blends- 'Tis the Season Tea, Heart Warming Chai, Immuni-Tea, Stress Less
Herb Infused Honey- Peppermint, Lavender, Echinacea, Sage + Goldenrod, Sage + Echinacea, Anise Hyssop, Lemon Balm, Bee Balm, Chamomile, Echinacea + Lemon Balm
Winter Wellness- Immunity Bone Broth/Soup Pack, Fire Cider, Cedar Hydrosol, Cold & Flu Extract, Immune Extract, DIY Elderberry Syrup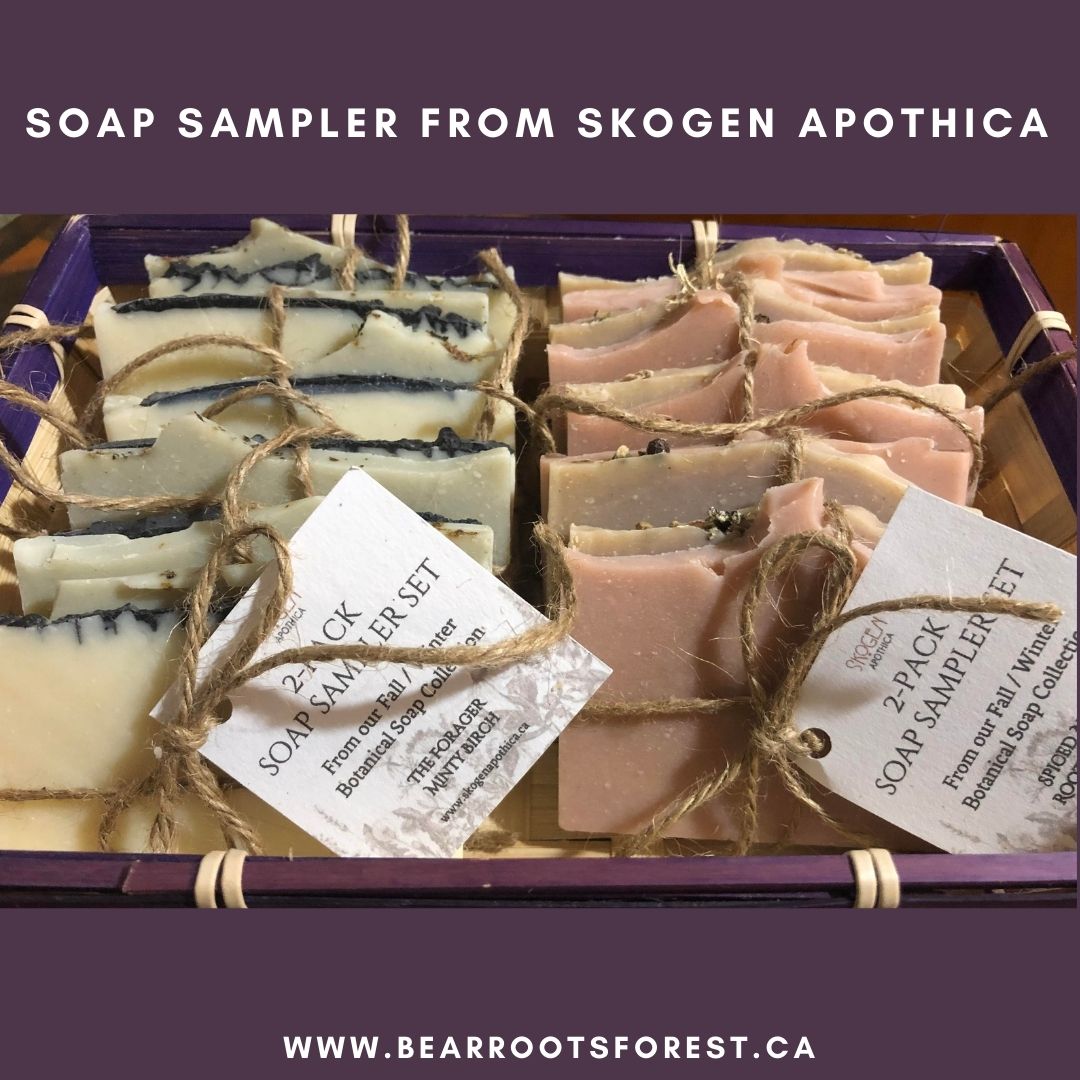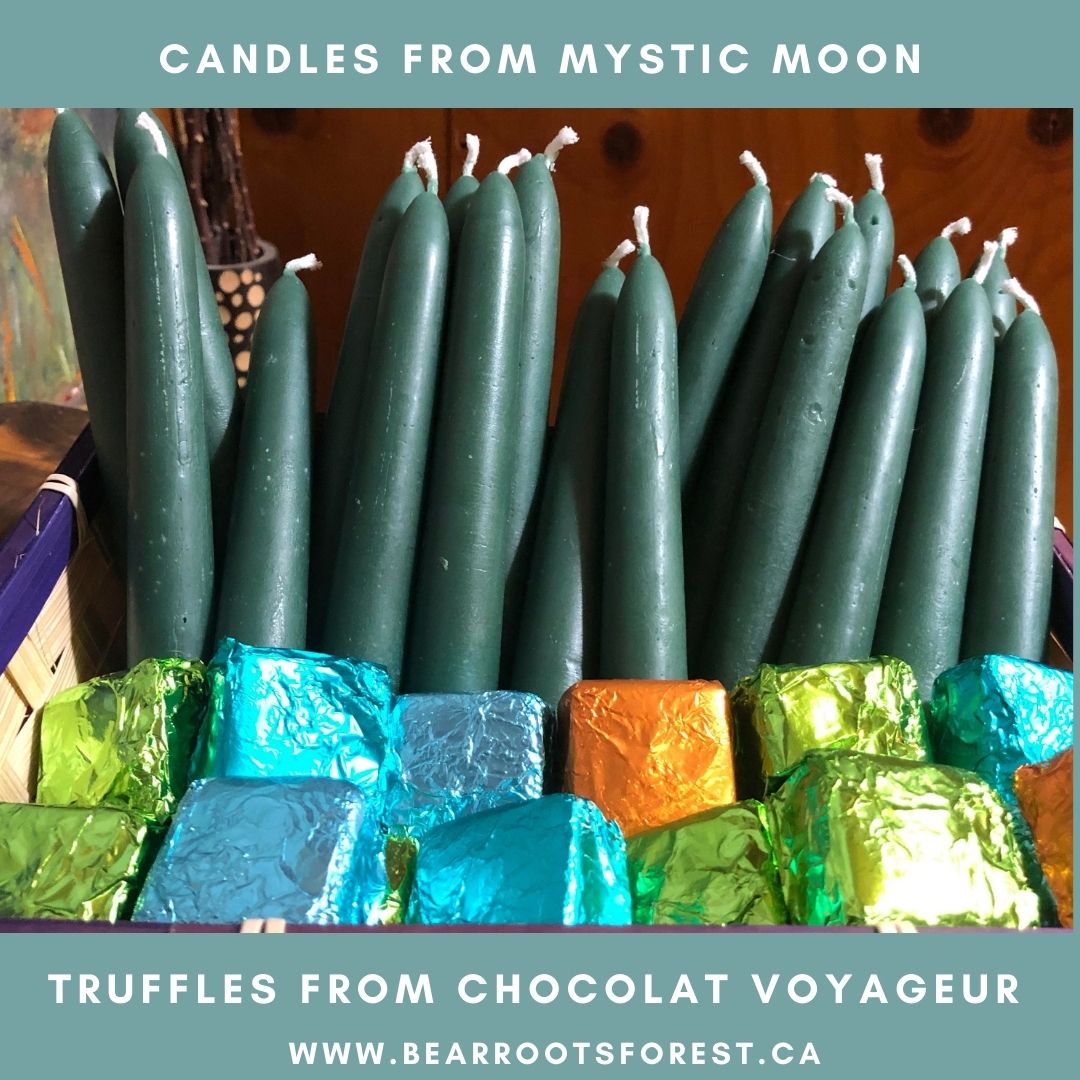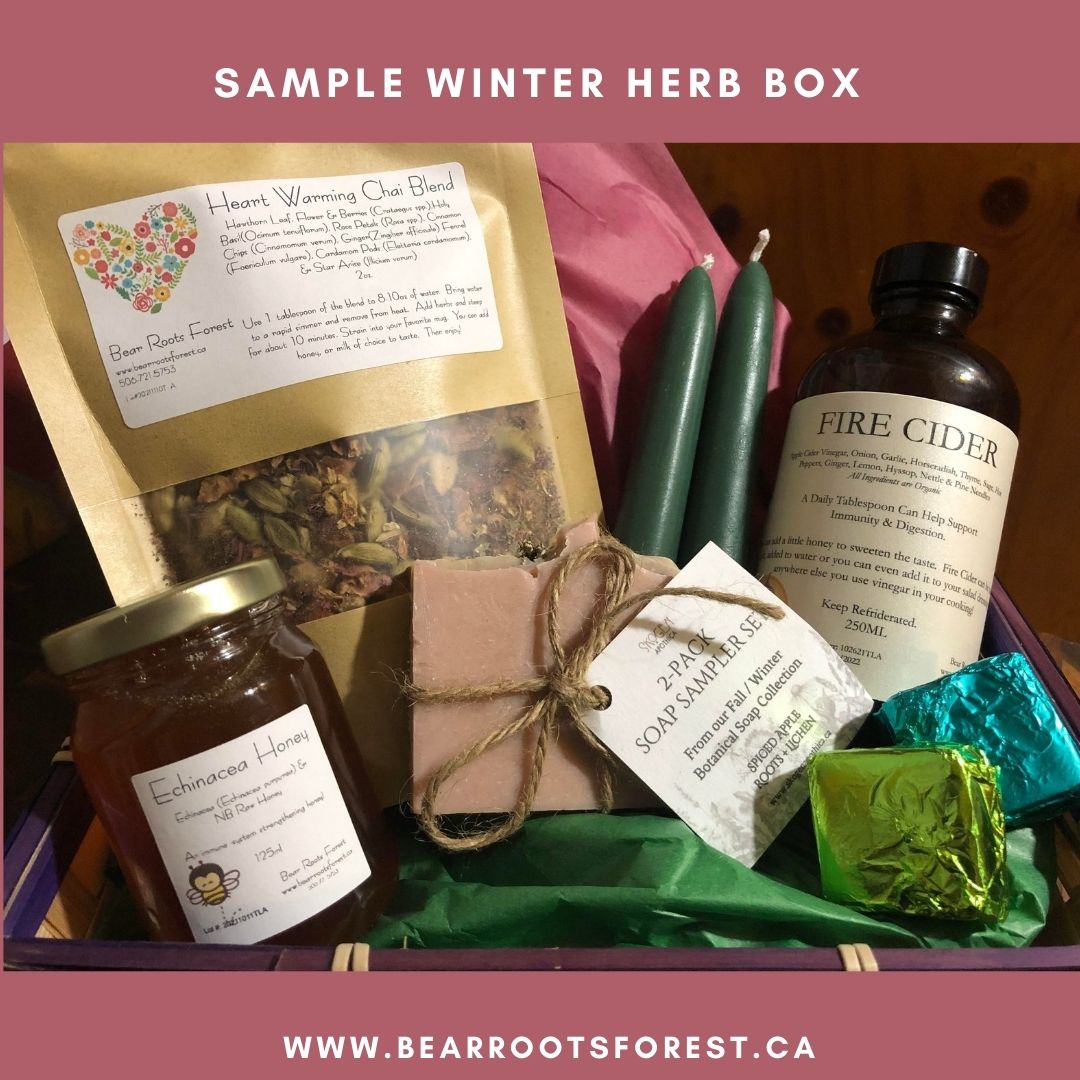 Not sure what a hydrosol is or why a tincture may be more effective than a herb infused vinegar?  This series provides you with an in-depth look at common herbal remedies, their benefits and for which health concerns they are best used. With so many great products to choose from this series should make it a little easier for you to know which remedy may be the right one for you.  Click on the image to head over to the series page, once there you can choose which remedy you would like to learn more about!  If you still have questions please feel free to reach out by contacting me at [email protected].