Organically Grown Herbs
using permaculture & biodynamic practices
Hand-crafted Herbal Remedies
tea blends, oils, salves, tinctures, hydrosols
Fresh & Dried Herbs
gathered by hand or ethically wild-harvested
Bear Roots Forest CSA is a quarterly box of herbal medicines, created for the needs of each season, to help keep you balanced and healthy throughout the year.
All contents of the Spring Herb Box will contain a autumn olive jelly, balsam poplar salve, a choice of tea blend, a cold pressed herb soap and choice of Spring Wellness product.
Boxes will be shipping out the week of April 3rd.
Order now as there are a limited number available!
The Foraging Calendar will be updated monthly as the plants begin to emerge from their winter slumber.  
Currently, there is a list of trees that can be harvested during the winter months. 
There are also resources that can be helpful when foraging- harvesting record sheet and wildcrafting checklist. 
*These harvest times are based on Zone 5a/5b.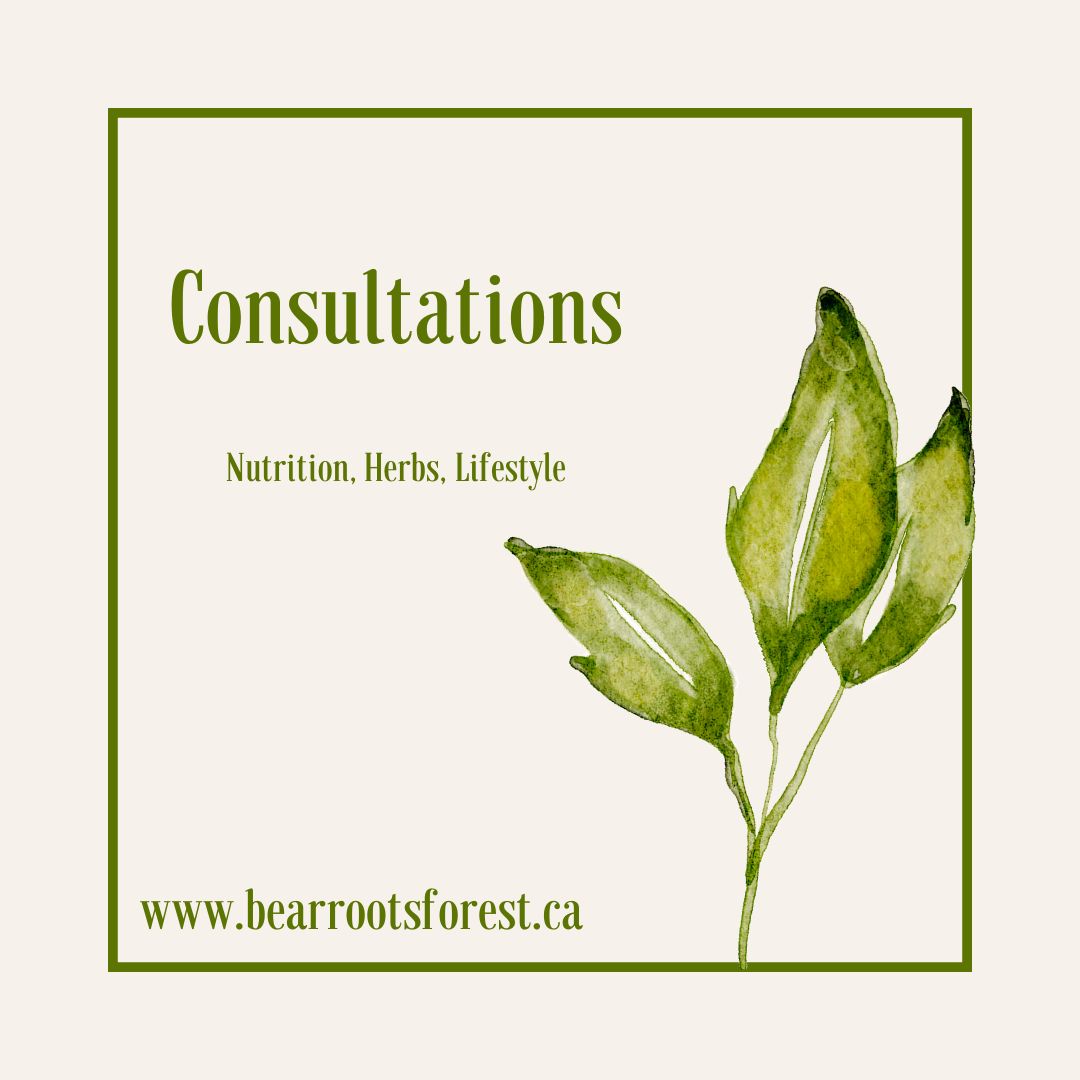 Holistic health practitioners can help you tap into your own healing potential.   Tatum will guide you to balance your mind, body and spirit using her background in nutrition and herbal medicine.
Initial appointments for new patients include a thorough exploration of primary health concerns and underlying factors. Information such as your dietary likes and dislikes, sleep patterns, digestive function, emotional health, anxieties and stress factors leads to understanding your underlying constitutional pattern from which a protocol will be created that best matches you.  Nutritional supplements or individualized lifestyle changes along with the herbal remedies to assist your body during your healing process will be recommended.
Not sure what a hydrosol is or why a tincture may be more effective than a herb infused vinegar?  This series provides you with an in-depth look at common herbal remedies, their benefits and for which health concerns they are best used. With so many great products to choose from this series should make it a little easier for you to know which remedy may be the right one for you. If you still have questions please feel free to reach out by contacting me at [email protected].